1890s Silver Plated Powder Box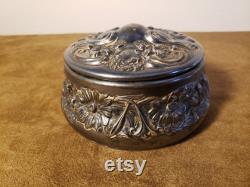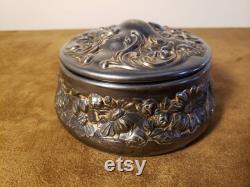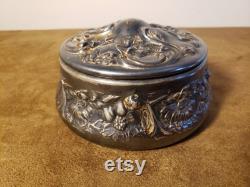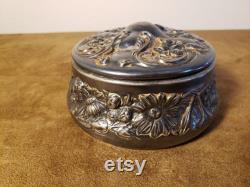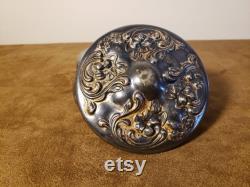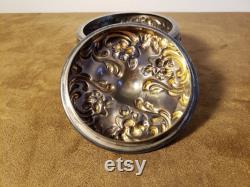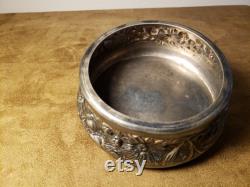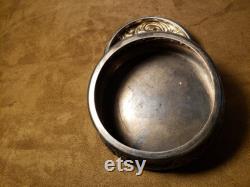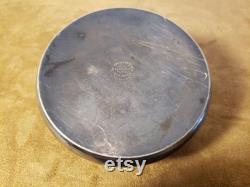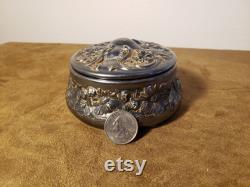 Elegant silver plated powder box by van bergh silver plating company of rochester, ny. For the men out there :- the powder box was a crucial piece of a lady's vanity collection. The container would hold the lady's favorite facial powder, which is applied using a "puff", usually a feathered pad. This particular piece dates to the 1890s and is van berg's item #201 in its catalog. The floral relief details are formed through repousse, a process where softer metal was hammered from the reverse side into a relief form. Company's claim to fame is the durability of their quadruple plating process, designed to withstand use better than their competitor's products. You may have read my comments on other listings in my store - i typically prefer the copper and silver pieces to be polished, but this is the first silver piece that made me realize how patina could enhance the beauty of a historical piece.
Other than sterilizing, i left the condition as is. Please look closely at the photos. Dimensions: 4 1/4" diameter at the widest point, 3 1/2" diameter at the opening.

---