1930's Powder Box Coeur de France P. Giraud Paris Peche Colour , Vintage Display , 1930's Powder Box , Vintage Cosmetics ,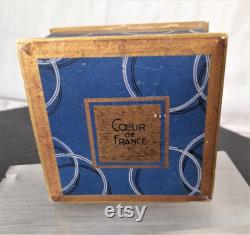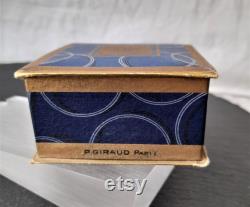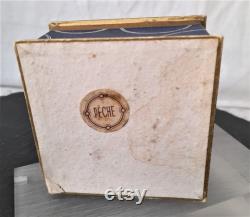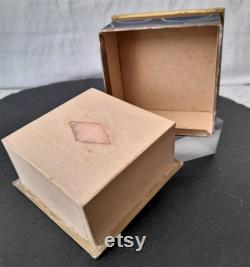 This listing is for one powder box. 1930s art deco era powder box with full contents. The box itself has strong art deco design in blue , gold , ivory and black. Coeur de france by p. Giraud of paris and the powder colour is peche. Measurements : depth 4 cm (1 1/2") , 7.3 cm (7") each side (almost 3). Condition : already at least 90 years old and in generally good condition for its age. Some corner knocks to the box and general wear from storage but still very presentable for its age. Ideal for film , theater , vintage display or adding to your collection.
I no longer post to germany and austria due to new packaging laws. This item is made of board, paper and powder.

---