3 Pc Vanity Set, Pale Blue Gold lidded powder Jar 2 vanity bottles vases, MINT Condition, West Germany IRice Import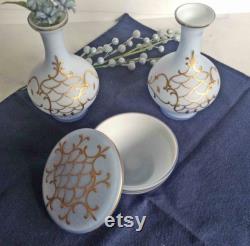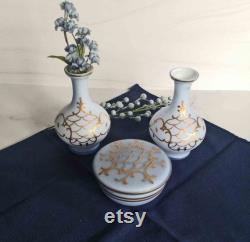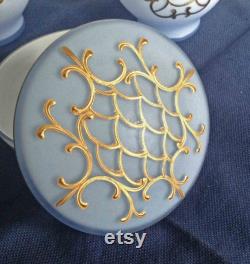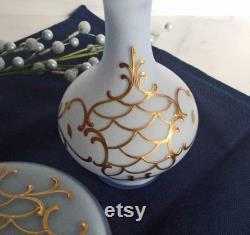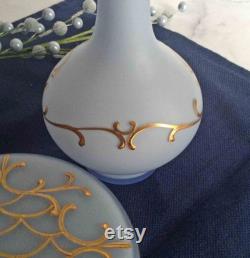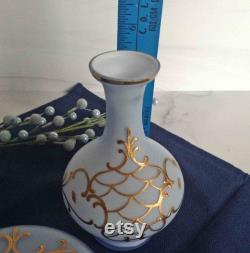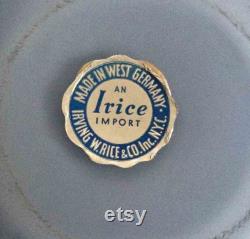 Stunning 3 pc vanity set made in west germany. So it was made before the berlin wall came down.
The set is a very pale blue with 22k gold painted design. The set consists of a powder box and two jars/vases. The powder box is 4 1/4" w; the jars are 6" h and 3.5 w.
These pieces have the feel of satin glass. The lid of the box also has a gold edge and the base of the box has a double gold band. The vases features the same gold design on the front, while the back has a simpler pattern (photo # 5). This item is made of 3 pc vanity set and powder box 2 bottles or vases, made in west germany, mint condition.

---