50's Women's Naturelle Powder Box, German Brooch, And Realsilk Mending Kit, Dressing Table Decor, Dresser, Shadowbox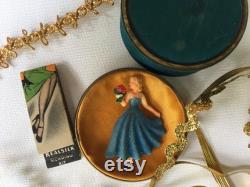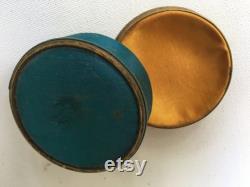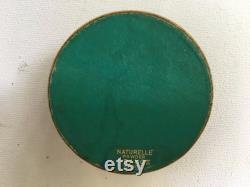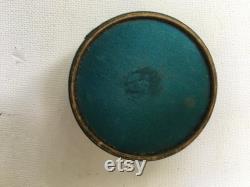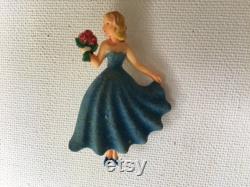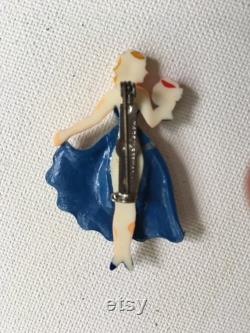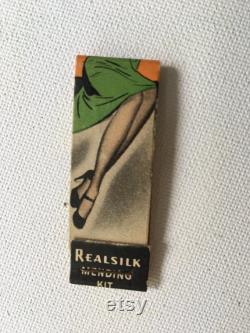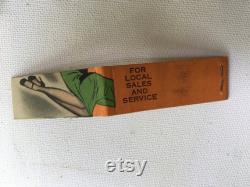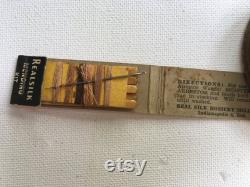 Delightful collection of mismatched smalls for the boudoir dressing table, includes a naturelle aqua satin powder box, a german pin/brooch of 50's woman holding bouquet in a blue green gown, and a realsilk (hosiery company)mending kit. Fun set of 3 for a shadowbox if you are the crafty type. The pin is plastic or possibly bakelite with a flocked gown marked "made in germany" on the back, pin works fine. Small blue green satin naturelle powder orange rouge empty powder box with pretty gold interior. Box has some stains on exterior. Also included in a 40's realsilk hosiery mending kit, nice on the exterior, however the interior has some foxing. Measurements-rouge box is 2-1/2" in diameter by 1", the pin is 1-7/8" tall by 1-1/8" wide, the mending kit measures 2" tall by 3/4" wide.
This item is made of plastic or bakelite and metal pin, mending kit, cardboard box, satin type material.

---