Amber Glass Vanity Powder Dresser Jar Trinket Box Celluloid or Bakelite Lid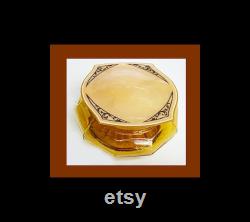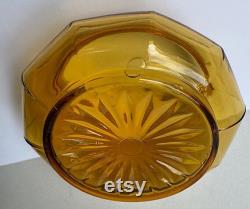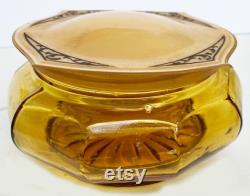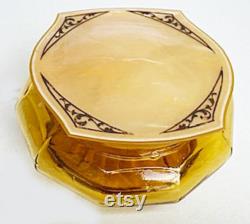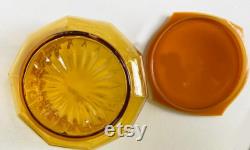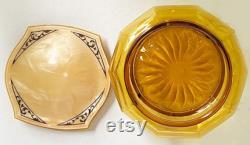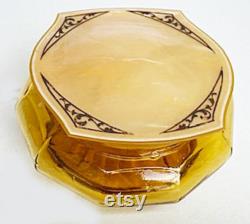 Amber pressed glass octagonal shaped bowl with dome shaped decorative lid of either bakelite or celluloid. A very pretty powder or trinket box with lid sometimes called faux tortoise shell. This would be a pretty on vanity or dresser top.
Size: bowl rim 3 /14 inches diameter. Height approximately 2 1/4 inches. Dome of lid adds another 1/4 inch. Bottom rim 3 3/8 inches. Mid section of the bowl flares out in an 8 sided pattern.
Lid decoratively shaped in lovely peachy color with black vine accent. Inside lid more tortoise shell amber. Normal bubbles inclusions within the glass.
Note in using vintage celluloid/bakelite items one should take care to treat gently and lift the lid by holding the area closest to glass, not to exert pressure on the edge of the celluloid.

---