Antique Amami Powder Box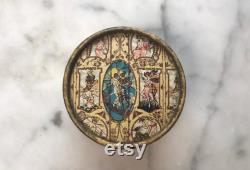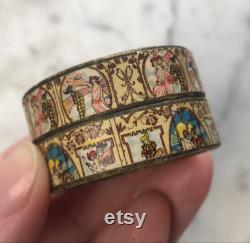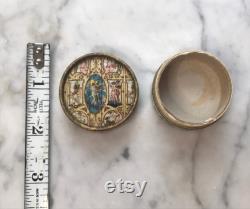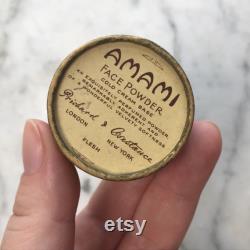 Ultra rare antique powder box from the rather obscure, early 20th century line amami, owned by prichard & constance ltd of london. Any kind of amami products are therefore extremely rare and prized among vanity and cosmetic collectors. I've never even seen this box design before it's amazingly detailed for such a tiny box, with numerous flapper girls cavorting with each other in minute vignettes.
We know from the description on the bottom that the box contained face powder, and the size suggests this might have been filler product to replace an empty compact. Refer to photos for size and condition.

---