Antique Edwardian Treen Wooden Powder Box and Original Powder Puff, Swans down Puff with Bone Handle, Powder Box and Puff, England 1900-1910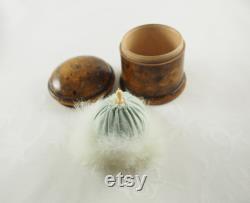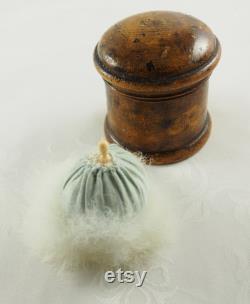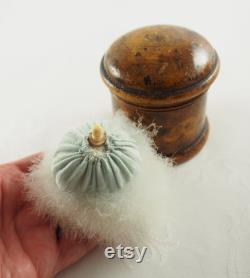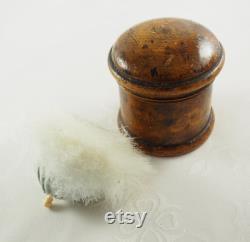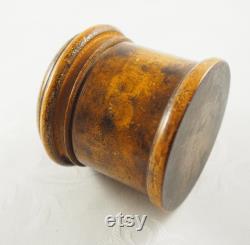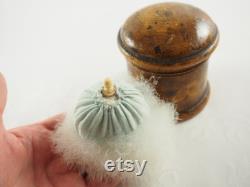 A charming antique treen powder box and puff. The swans down trimmed puff is covered in pale blue silk gathered to the turned bone handle. The treen box with pull off lid has a lacquered finish giving an attractive patina. Probably sycamore which has a fine grain and is often used for boxes.
The box 7.5cm high. The puff 9cm in diameter with down. The treen box with a delightful patina with some knocks to the surface which i like but you may not, please consult the photographs for details. The puff has been re-gathered to the little handle, not so neatly. The swans down with some powder still attached. I have brushed out the box but there still seems to be traces of powder. I dont want to split this up. See further treen items in my shop.
This item is made of treen and turned wood, swans down, silk, bone, wadding.

---