Antique French paper mache powder box lacquered papermache box w painted chinoiserie Napoleon III decor papiermache papier mache lacquer box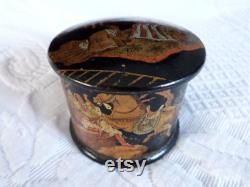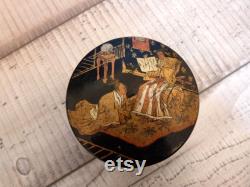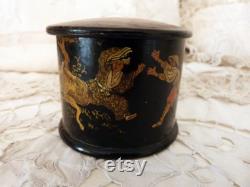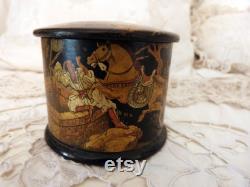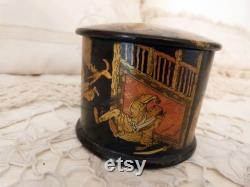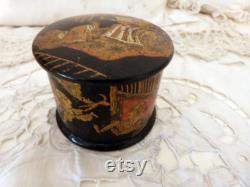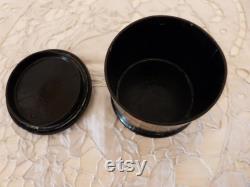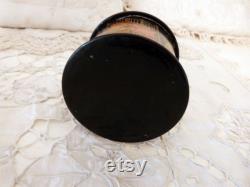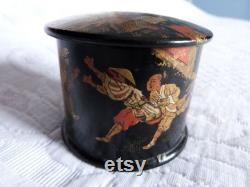 Rare antique french black lacquered paper mache powder box with chinoiserie decor. Naopleon iii period: mid to late 1800s. This pretty lacquered papermache round box has a hand painted chinoiserie design with gold gilt paint, rusty red tones and some white. In a good condition, as shown on the pictures, some slight wear to the lacquer and paint, nothing serious and this does not detract from the beauty of this gorgeous papier mache box. Sizes: 2.6 inches high (6.5cm), 3.2 inches wide in diameter (8cm).
A highly collectible item which would add that typical french napoleon 3 decor touch to your home. This is a very pretty powder box. Much prettier in reality than on the pictures, believe me. I have another napoleon iii chinoiserie powder box for sale, in a rare red tone, please take a look.
To be the first to hear about new listings, updates and sales. This item is made of gold paint and gilt, papier mache, papermache, paper mache. The style is rustic and primitive.

---