ANTIQUE HAIR RECEIVER Chinese Porcelain Vanity Jar, Dressing Table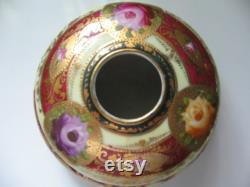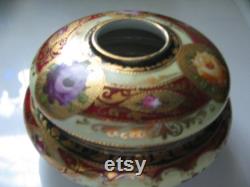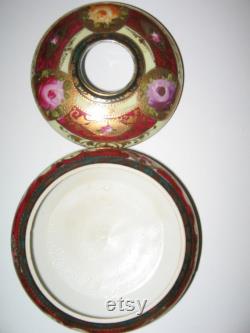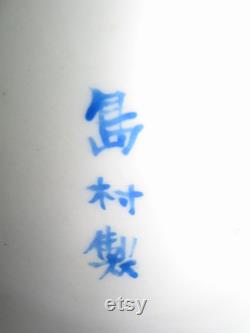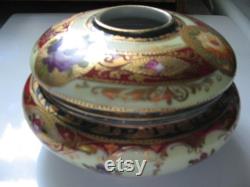 In rich colors and an absolutely beautiful pattern, this exquisite antique hair receiver in chinese porcelain will be a treasure for your dressing table a lovely hair receiver was a part of every woman's vanity collection as they used to save the hair from their combs and brushes and it could be artfully woven into memorial jewelry and love tokens. This one has wonderful coloring, in deep burgundy and rich gold with pink, lavender, and green.
Measures 2 3/4 inches high and 4 3/4 inches across at the widest. In wonderful condition, no chips or cracks, it is signed at the bottom in chinese lettering.
This item is made of porcelain. The style is asian and victorian.

---