Antique Large Victorian Black Glass Lidded Vanity Powder Jar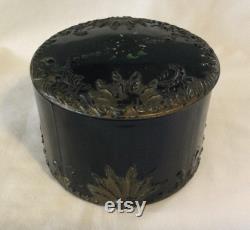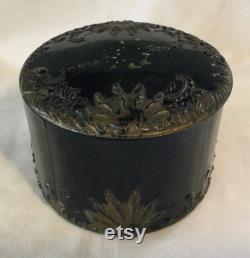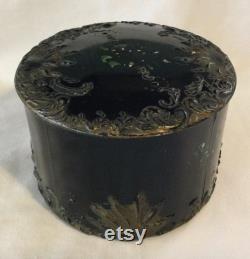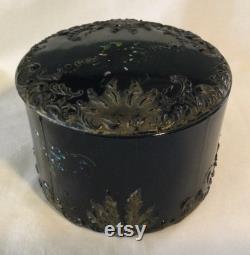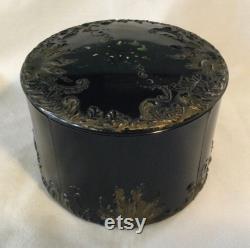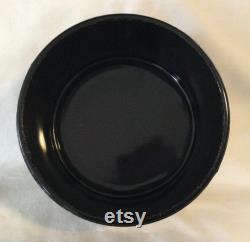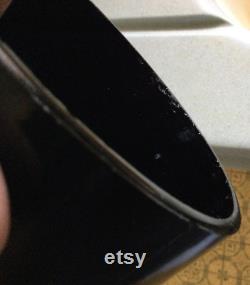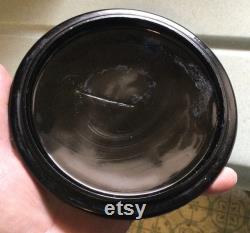 This is a really amazing victorian powder jar i have never seen one in black glass before usually these are milk glass. And this one is quite large. It measures appr 3 3/4 tall and then appr 4 1/2 wide. Earlier in its existence it had hand painted floral decoration. Still some left but mostly gone and then the fancy relief design was painted gold. Again over time a lot has worn and become darker. There is some roughness under the lids rim from useage over time as well as along the rim of the bottom piece.
I have photoed it for you. In my opinion though there are no disfiguring chips or cracks. Under the lid there is also an area of residue from something that must have been inside.
All in all though what an amazing antique black glass box. This item is made of glass.

---