Antique Madame Pompadour Dresser Dolls Figural Lady in Green Dress Powder Jar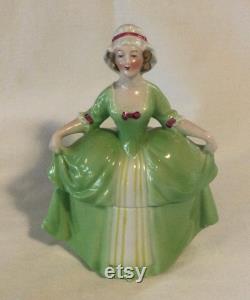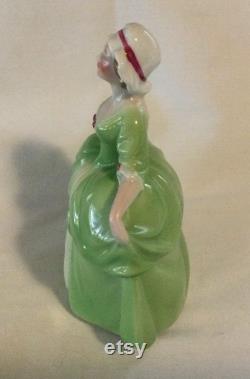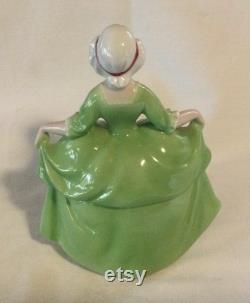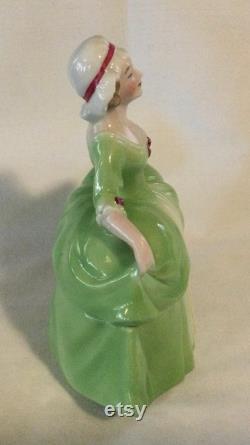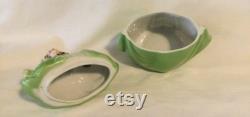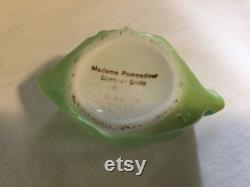 This is a really beautiful antique powder jar. The color and detail are just amazing. She is beautiful there are no chips or cracks and then little or no useage wear. It could use a good cleaning. Inside there is a small speck of color perhaps from old contents.
I left it just in case it was original. I have photoed the makers marks on the base for you.
She does have a story to tell. Notice you can not read the germany stamp. If you look under a loop it is clear that the name of that country was scratched off. It was a common practice during wwii for americans to go through their dinnerware and china/ceramics and deface any german or japanese origin marks.
So at some point during the 1940stwenty years into her existence someone did this to the germany mark. I think it adds some real interest this is one of the most beautiful powder jars i've had in some time. She measures appr 6 tall and then appr 4 1/2 side to side measuring the longest distance between her skirt edges.
This item is made of ceramic.

---