Antique silver compact or pendant with a mirror. Russian silver 84 zolotniks. Purple guilloche enamel. Russian Empire.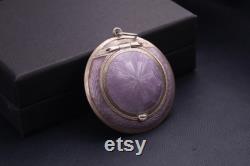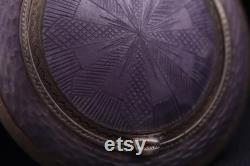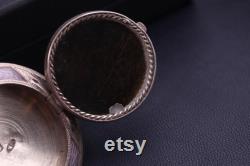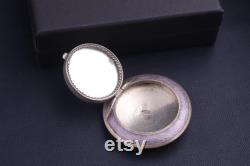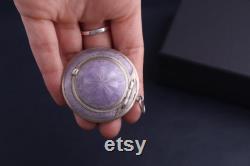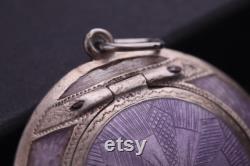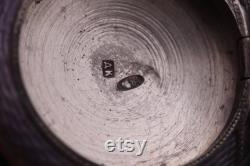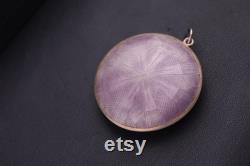 Description silver round compact in guilloche enamel technique. The front part is decorated with a symmetrical pattern and hot violet enamel.
Inside there is a mirror, it is framed by a twisted cord. The loop for the chain is oval and wide. Condition there is a chipped enamel on the surface. Th mirror has two scratches and a small stain.
Size / measurements: size with a loop - 5.44.2 cm, weight - 32.6 g. Metal / material standard silver (mark) - 84 zolotniks, which is equal to 875 samples in the metric system. Hallmarks / history there is a hallmark of the master of , probably refers to kapustin dmitry ivanov. He worked in the 1890s in the village of krasnoe. This item is made of silver and 84, 84 silver, antique silver, enamel, purple enamel, guilloche enamel, vintage silver, russian silver, old silver, viola enamel.

---