Antique Victorian Shreve and Co Sterling Powder Box, Silver Plate Powder Box, Cut Pressed Glass, Glass paperweight, 1850 s, American Victorian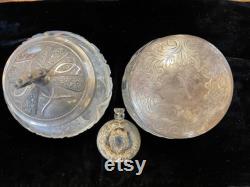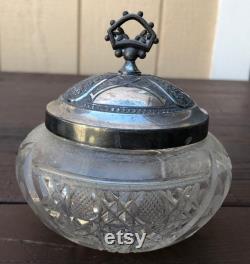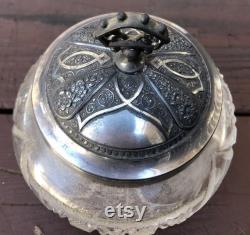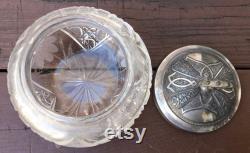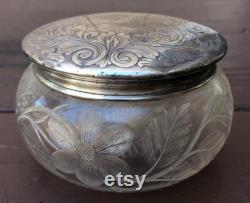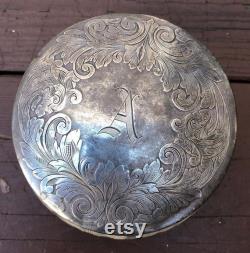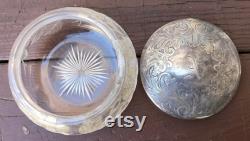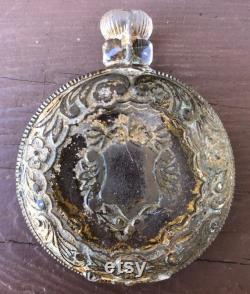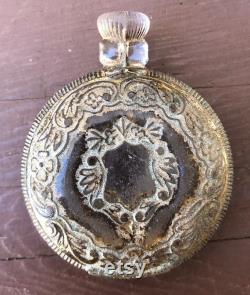 Antique victorian shreve sterling powder box, silver plate powder box, cut and pressed glass, glass paperweight, 1850's, american victorian repousse dresser set. Antique shreve sterling powder box has an a monogrammed on lid, the glass jar is pressed glass with flowers and vines circling the jar. The jar is scuffed and needs a good cleaning. The sterling lid has some tarnish and dents from age.
It is branded with the shreve & co. Please refer to photo for condition. The silver plate lid with handle has a cut glass powder box. The lid has some minor dents on rim and tarnishing.
The glass has flowers and geometric designs cut all around bowl. The glass paperweight was painted with a gold color that has faded with age. It was molded to look like a pocket watch with filigree design on both sides. There are a few minor chips on the top knob. It has some scuffing from age.
This item is made of glass and sterling silver, silver plate.

---