Antique Vintage Art Deco 1930s Gwenda Faux Butterly wing Foil Crinoline Lady Milk Glass Powder Bowl Powder Jar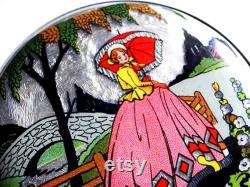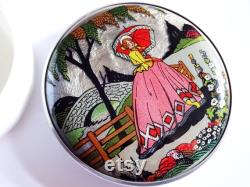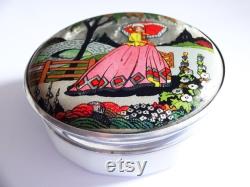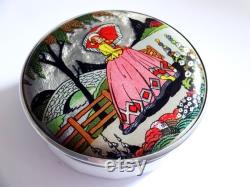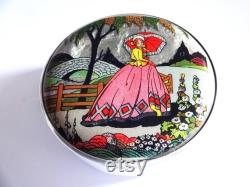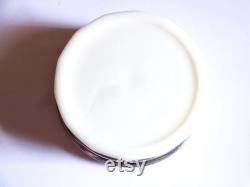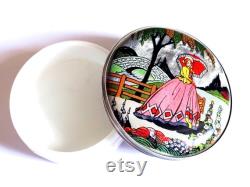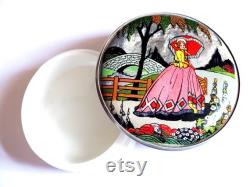 A beautiful, antique, 1930s art deco powder bowl / powder jar from gwenda. Milk glass bowl / jar featuring a lid of faux butterfly wing (foil and enamel under celluloid) depicting a lovely southern belle / crinoline lady. The silver foil shimmers justs like that of a butterfly wing. Offered in excellent conditon considering age with no noticable issues.
A gorgeous vanity item that is sure to add some glamour to your dressing table or boudoir and a lovely item for those who collect items from th3 1930s / art deco period. Measuring approx 3 inches diamter.
This item is made of milk glass and foil, enamel, celluoid.

---