Art Deco Glass Powder Jar Enamel Painted Bauhaus Inspired Bird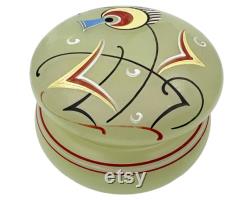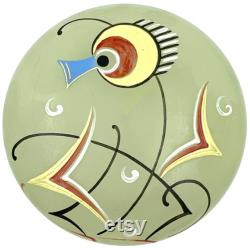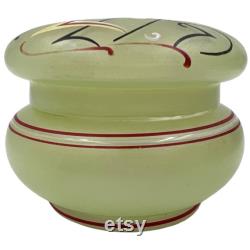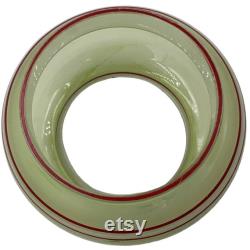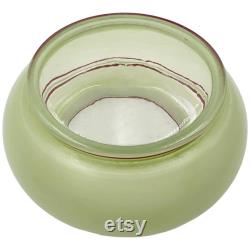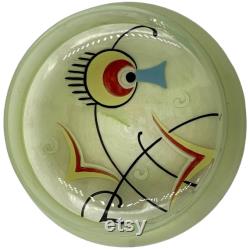 This is a really interesting art deco era powder jar that features an enamel painted design on its lid. The painted image looks like an interpretation of a bird, perhaps inspired by bauhaus geometric design, particularly wassily kandinsky, at least to my eye. The jar is finished in a tone of green with thin red and white striping. It measures 4 in diameter by 3 in height.
It is in excellent condition with no chips, cracks or wear. This is an interesting piece - unusual decoration for a powder jar.
This item is made of glass.

---