Art Deco satin glass powder box with enamel and brass lid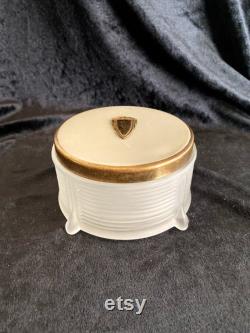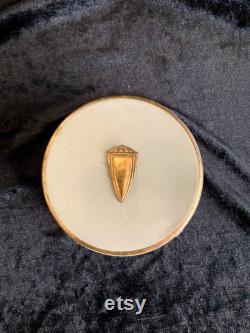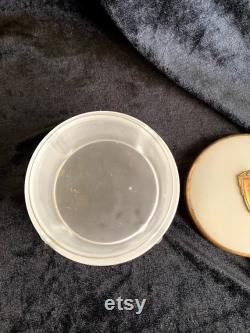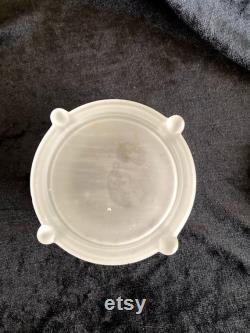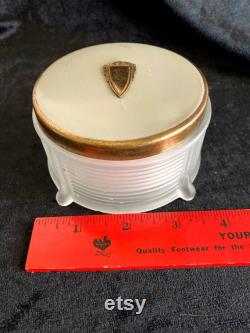 This lovely round powder box was made during the art deco period of the 1920s or perhaps early 1930s. The glass is an opaque satin glass featuring horizontal ribbed lines interrupted by four columns which form the little "feet" on the powder box. It is topped by a brass lid with light grey enamelling and an art deco brass crest in the middle. The piece stands just over 2" tall with the lid on and is about 4" in diameter.
Condition is quite good for being close to 100 years old. There are no significant issues, but there are a few rough spots or "flea bites" on the inner rim of the glass. Perfect for trinkets, jewelry, or cotton balls on your vanity, this lovely piece will enhance its surroundings wherever they may be.
This item is made of satin glass and art deco glass, brass, enamel.

---