Art Deco Sterling Silver and Cut Glass Powder Bowl Vanity Bowl Trinket Jar, Hallmarked London 1931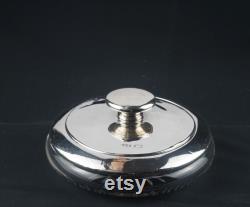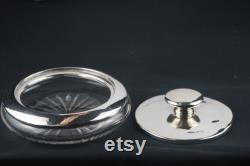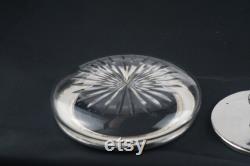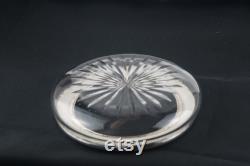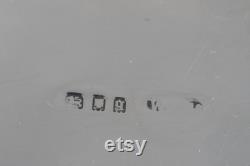 This is an antique cut glass and sterling silver powder bowl is a stunning example of vanity glassware. With it's sterling silver hallmarked collar and lid, this piece makes an excellent addition to anyone's dressing table, but would also make a lovely trinket or jewellery holder, or even a desk accessory. The crystal bowl is in excellent condition with no chips, and the silver lid is also excellent with a few very small usage dimples to the lid. A really lovely gift, for one's self or someone special.
This item is made of silver and glass.

---