ART DECO tin box and ARMAND cold cream powder tin 1920s vintage vanity collectible tin boxes La Mode Art Deco Design Niggli Candy Tin,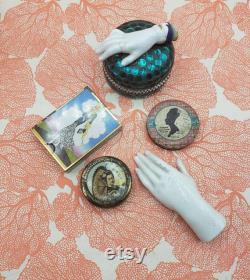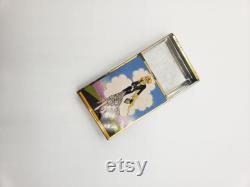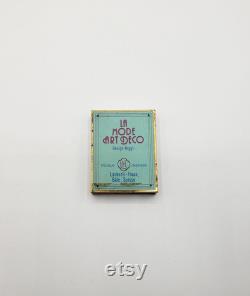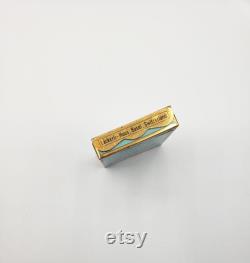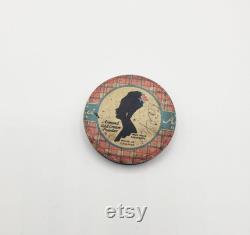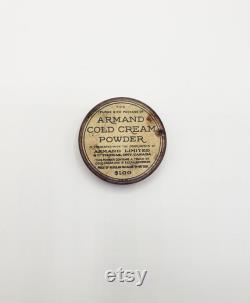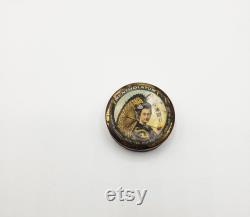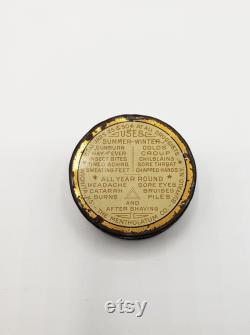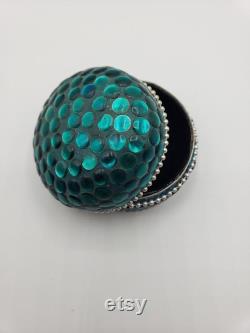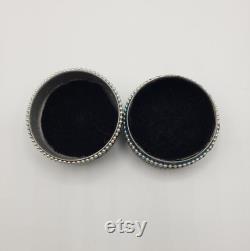 Fabulous vanity items featuring female imagery from the deco era. All four jars / tins / containers are included. The first tin features the inscription "armand cold cream powder" and shows a victorian female silhouette. The tin measures 1.75 in diameter and has a pencil mark and some rust on the back due to age. The second tin features "la mode art deco" and shows a fashionable female on the front.
"Lackerli-huss, basel, switzerland" on end of the tin. We think it was once used to store candy. Measurements are 2 1/4 inches in length.
The third tin is a vintage mentholatum tin decorated with a japanese geisha. The tin measures 1.5" wide and 1/2" tall. The blue hammered metal trinket box has a fabulous jewelled tone colour and is lined in black velvet.
It makes the perfect vessel for cufflinks or loose buttons. It measures almost 2.5" wide and 1.5" high. Please be mindful that my pieces have all led a previous life and may tell their stories through minor imperfections. I tried my darndest to indicate overall condition, but please refer to the pictures. By purchasing this item, its narrative is continued and as a result, you're making a positively conscious choice for the planet.
This item is made of metal and glass, tin, mirror, 1920s vintage vanity tin powder box, deco cold cream container, deco swiss metal sliding candy tin, set of four vintage vanity items, japanese metholatum tin. The style is art deco and art nouveau.

---