Art Deco White and Green Alabaster Covered Powder Jar Vanity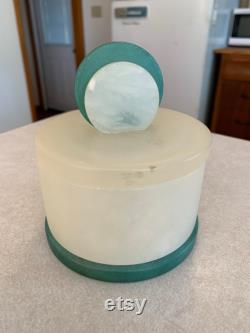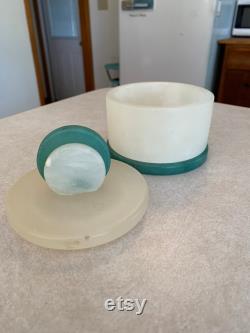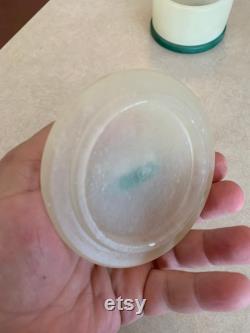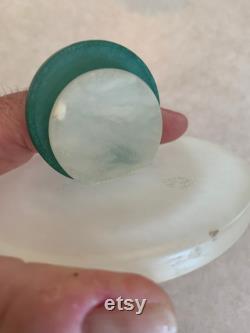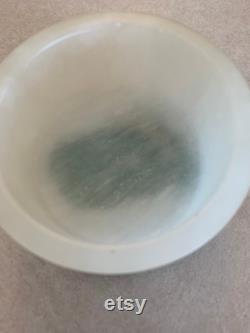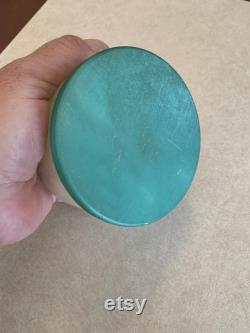 This is a very flashy art deco covered jar made of alabaster. While imagine it was at one time part of a set, it looks beautiful standing alone. Alabaster is a soft stone, and the handle shows one small flea bite that probably happened 15 minutes before i found it. It's not a chip, more of a bruise. Both the lid and the jar are very clean inside and out.
It sits at 4" wide and 5" tall.

---