AVON CAMEO BOX Lucite Dark Red Oval Cameo Raised Scroll Design Jewelry Trinket Box Round Dusting Powder Box 1970s 586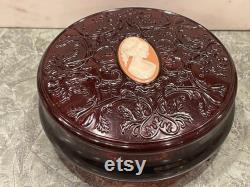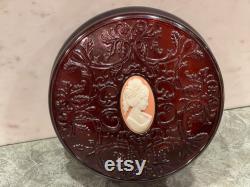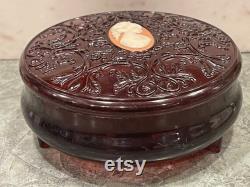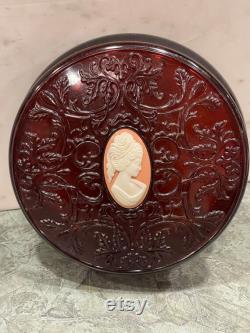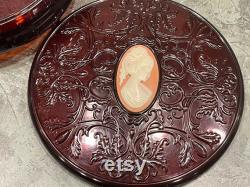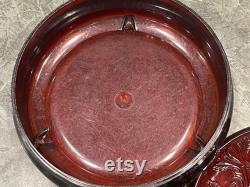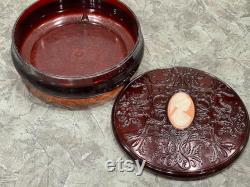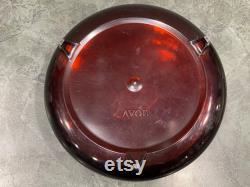 Avon cameo boxlucitedark redoval cameoraised scroll designjewelry/trinket boxrounddusting powder box1970s. This beautiful powder box would be a wonderful addition to a vanity or to the top of a dresser it is made of red molded plastic and features an oval cameo at its center. It is surrounded by raised scroll designs. The lid comes off this perfectly round box to reveal a storage spot for jewelry, trinkets or other treasures. It could also be refilled with powder.
It has avon embossed on the bottom and there you will find three plastic feet around the outer edge. There are scratches throughout the piece with scratches inside and out.
Solid and gorgeous see all photos. Measures: 2 tall x 5 1/2 in diameter. This item is made of plastic.

---