Avon Face Powder Natural Rosy Shade. Pink Rose top on cream color hard plastic container box with lid. Pink Trim. Vintage. Usable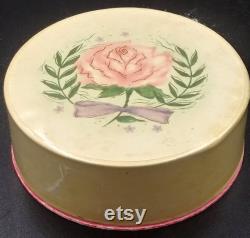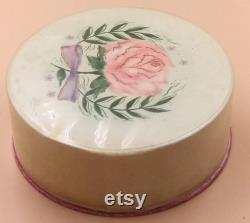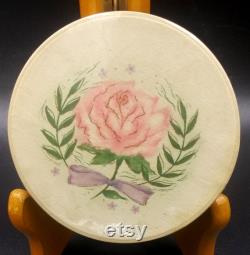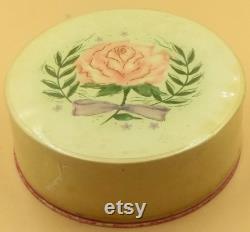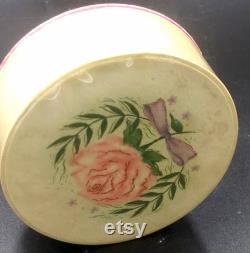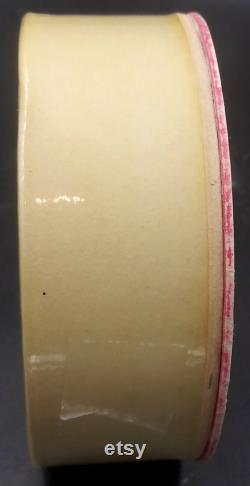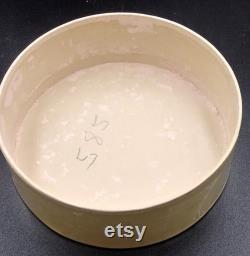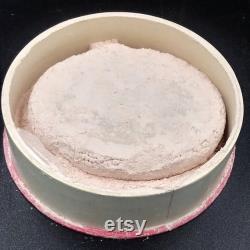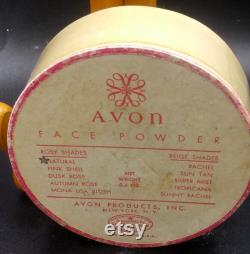 Avon face powder container box. Large pink rose, purple bow and greenery on lid. Box is a creamy color hard plastic. Bottom is trimmed in pink. Box is full of rose natural face powder.
Box measures 3 1/2" diameter x 1 1/2"h. Bottom reads: avon face powder and is marked rose shades natural. Net weight 2.5 ounces. Avon products, inc - new york.
Box shows some light wear. Seal is broken on powder. We have covered the powder with saran wrap to keep it from leaking out when handled. Great memorabilia item - remember those avon parties if empty, it can be used as a unique storage box on your vanity or dresser.
This item is made of plastic and cardboard, box, powder.

---