Avon Metal Dusting Powder Box, Avon Jasmine Body Powder Can, Empty Powder Tin with Puff, 40s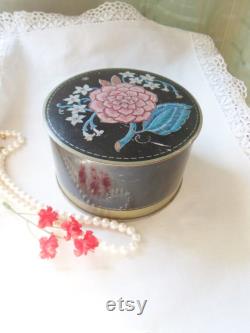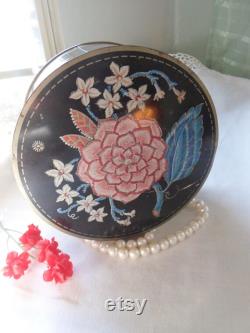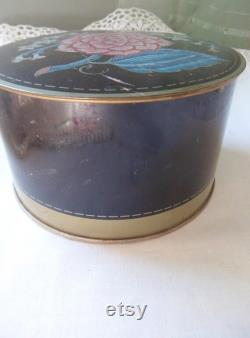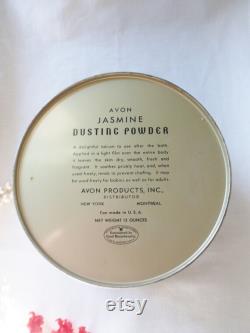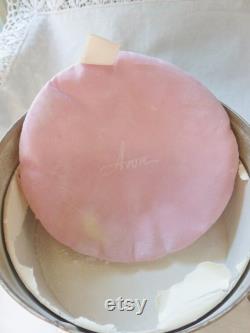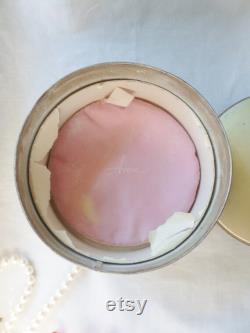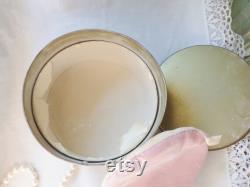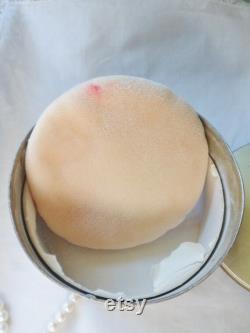 This is a lovely box of avon dusting powder from the 40's. Powders were very popular back then. Dusting powder, bath powder, talcum powders.
This metal powder can is black with a large pink flower on the lid, and once held jasmine fragranced powder. It still has it's original large fluffy powder puff with "avon" embroidered in the center with a white satin lifting ribbon.
Even after all these years, it's still highly fragranced. It's still in good condition. I only found one minor dent in the lid. The puff has a small red stain shown in the pictures.
On the bottoms it says: avon jasmine dusting powder, a delightful talcum to use after the bath. Applied in a light film over the entire body it leaves the dry, smooth, fresh and fragrant. It soothes prickly heat, and when used freely, tends to prevent chafing. It may be used freely for babies as well as adults. Can made in usa, 13 ounces.
This item is made of dusting powder and metal. The style is mid century and retro.

---