BEATRICE Poudre de Beauté Harmelle Paris RARE Unopened in box intact excellent condition ca. 1920 Art Deco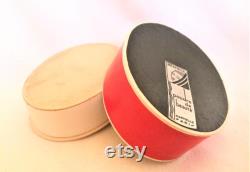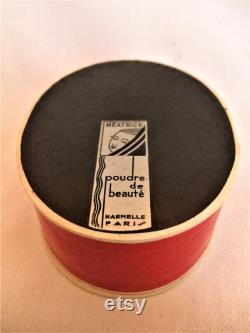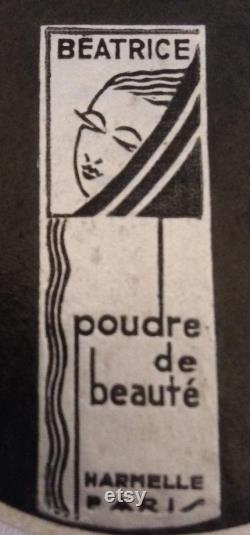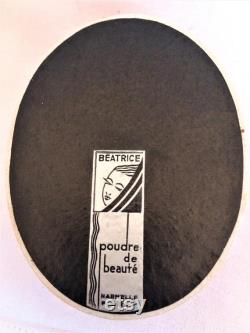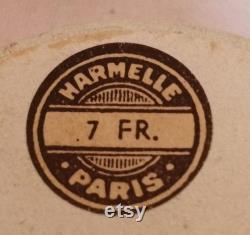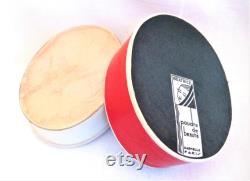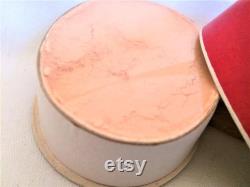 This superb face powder box has never been used. The cellophane still covers the face powder which is ocre rosé' poudre de beauté.
The box is made from card and is oval in shape. The top is blacck with a silver sticker beatrice' poudre de beauté. The powder is still sealed in the box. I can't find much information about this company which makes this box even more intriguing. In excellent unused condition and over 100 years old, here is a fine box from the beginning of the art deco period in france.
It measures 8.5 cm long x 6.5 cm wide and is 3 cm high approx. On the base is a paper sticker with the price 7 francs and marmelle, paris. Also the shade, ocre rosé'. Please see the detailed photographs.

---