Beautiful Hexagonal Blue Plastic Box with Butterfly and Flowers motifs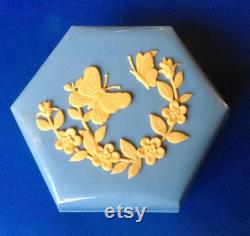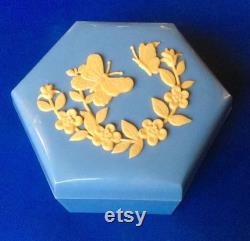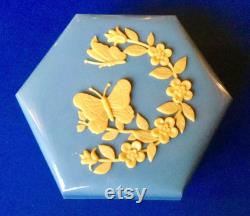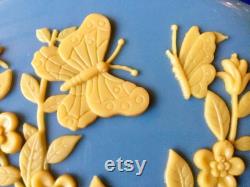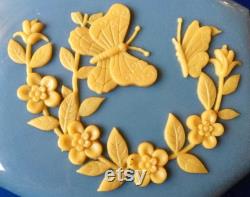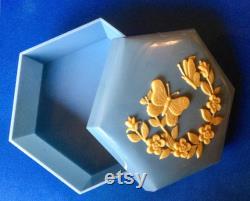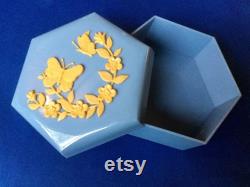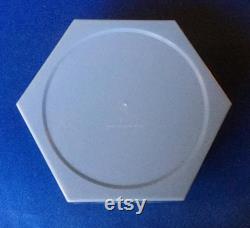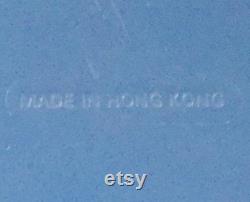 Beautiful hexagonal blue plastic box. With overlay of charming butterflies. And flower garland in cream plastic. Made in hong kong in the 1950s. Useful for powder or trinkets.
A lovely dressing table piece. 12cms wide 5.5 deep. This item is made of cream plastic and blue plastic.

---