Beautiful Vintage Soviet Russian Sterling Silver Compact Powder Case, 1954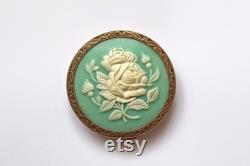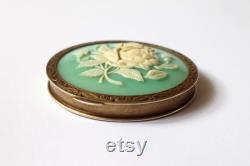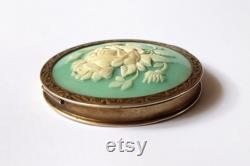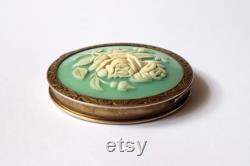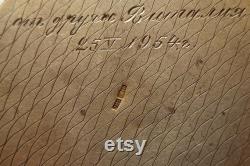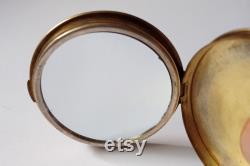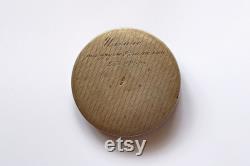 Beautiful vintage sterling silver 875 compact powder case. Made in russia in 1950s, the 100% authentic soviet union era product from middle of 20th century. Total weight 84g, dimensions: diameter 70mm, height 17mm. Signs of use and storage, but generally well saved, great condition.
Check please photos, its a part of description. For collection, interior or daily use. Any questions or need more information/photos don't hesitate to contact me. Don't forget to check my other sales posts & follow me for news, i hope you can find a lot of interesting and vintage items. This item is made of silver and bakellite.

---