Birks Sterling Crystal Vanity Jar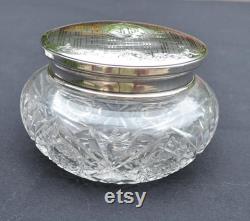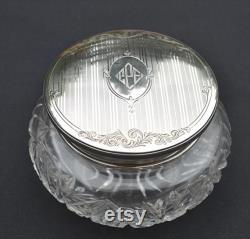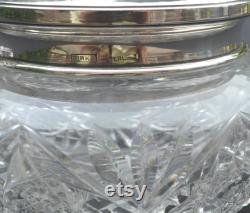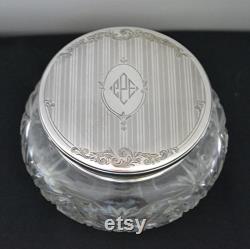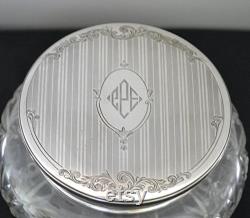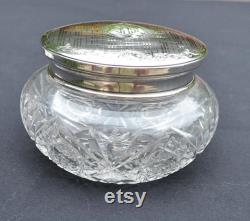 This vintage vanity jar with a sterling silver lid and crystal base was made about 1940. The engraving of the lid has a strong deco influence and it is a solid piece of stamped and molded silver. The engraved monogram adds interest and appeal to the overall appearance of the jar. The base has a series of 6 pinwheels going around the sides. The lid is marked sterling and also the name birks who retailed this piece.
It is in perfect condition with no apologies to the base and the lid is free of dents or scratches. The base is 4.25 inches across and the height is 2.5 inches. This was originally used for powder on a vanity but it could be used in many different ways today.
This item is made of sterling and silver, crystal.

---