Black Glass Powder Box Trinket Jar Vanity Vintage Silver Yellow Flowers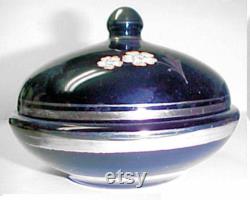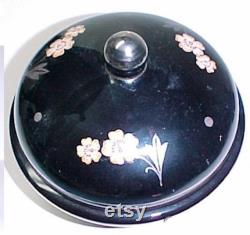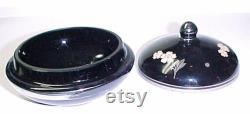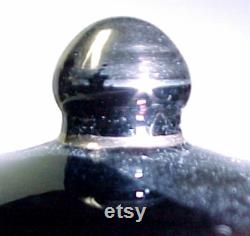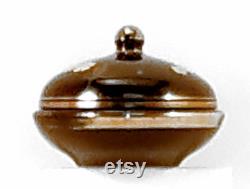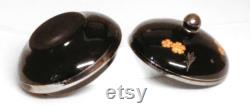 Description: this is a black glass powder box with white flower decoration. Silver trim encirles the jar and the finial. The base has a rim that juts up into the lid.
Size: about4.25 inches diameter about 3 inches high with lid, 1.75 inches withoutlid. From beverly's black glass collection. Wear topaint and silver trim. Black glass powder box trinket jar vanity vintage silver yellow flowers.

---