Carnival glass scottie dog powder box, dish, lidded powder box, collectible glass, jewelry trinket box, marigold glass dish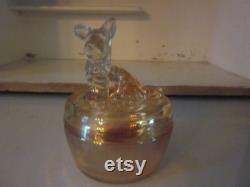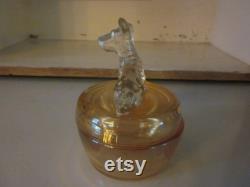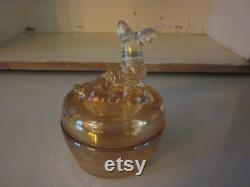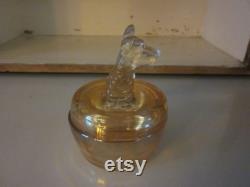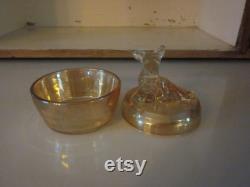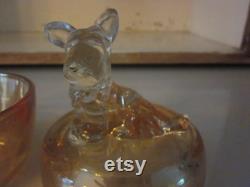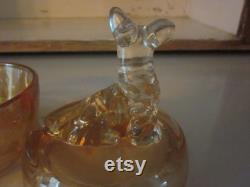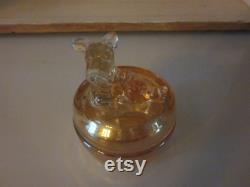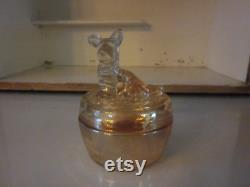 Adorable marigold glass lidded dish or powder jar, topped with a sweet scottish terrier. The glass dog sits atop the lid, which, when removed, reveals a glass dish that could be used for face powder, jewelry, or trinkets. Wonderful atop the vintage vanity, this item is in excellent condition with no cracks or chips.
With the lid, it stands 5 inches tall and about 3.5 inches across. Without the lid, the dish itself is about 1.75 inches deep. Perfect for a dog lover, pet parent or glass collector. Thank you for visiting outoftheatticshop.
This item is made of glass.

---