Cloisonné Dresser Box Pure .999 Fine Silver with Purple Enameling and silver Flowers, Korea 1960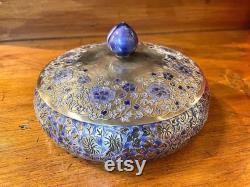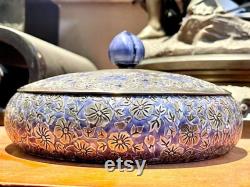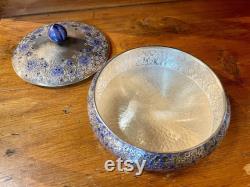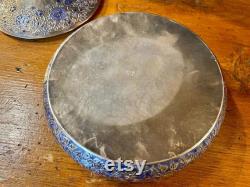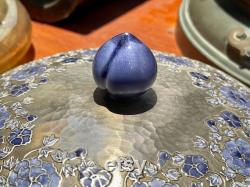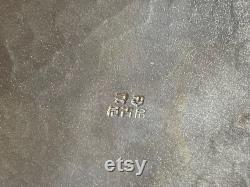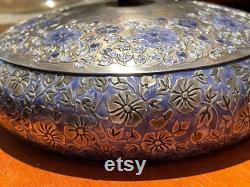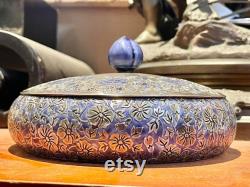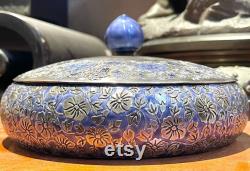 We offer a beautifully enameled hand-hammered cloisonné dresser box, pure. 999 fine silver with lavender/blue enamel set behind the silver floral motif.
The box is decorated entirely; the purple peach finial is lovely. 999 fine silver with the same floral design.
This box is in fine condition with a light overall patina. There are no losses to the enameling. This item is made of 999 silver and glass.

---