Crinoline Lady 1920's Marbled Celluloid Powder Rouge Pot , Boudoir Vanities , Celluloid Collectable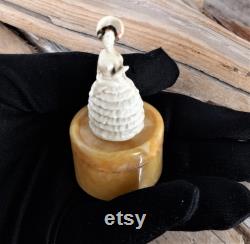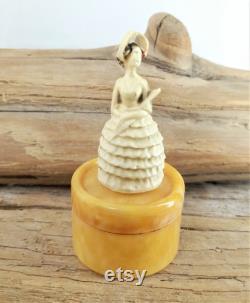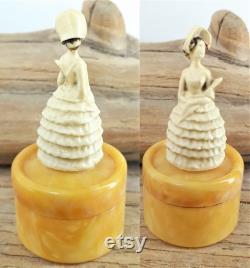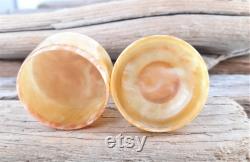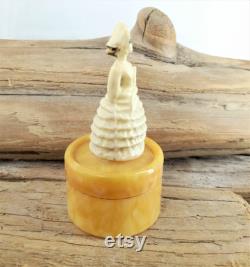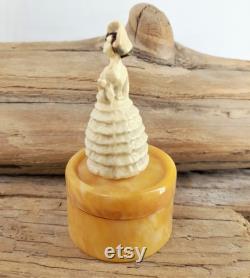 This listing is for one celluoid rouge pot. 1920's sweet little marbled celluloid rouge pot with a crinoline lady on the lid. The lady in ruffled skirt and bonnet with a parasol adds a lovely touch. I notice her perfect little face is not showing up too clearly in my pictures.
Measurements approx : height 7.5 cm(almost 3) by widest 3.6 cm. Ideal for film , theater , re enactment or the pleasure of owning something original and authentic from the 1920's. A pleasing little item for display. To survive the post she will have to be sent in the middle of a small square box.
This item is made of celluloid.

---