D and Co Limoges Dresser Jar, Powder Box, Porcelain Delinieres France, Romantic Roses, Hand Painted, Large Vanity Container, Jewelry Box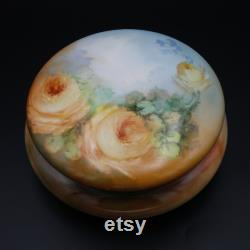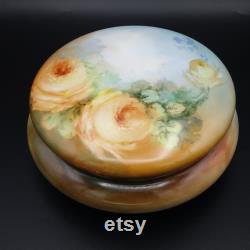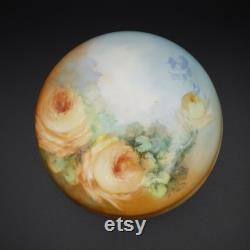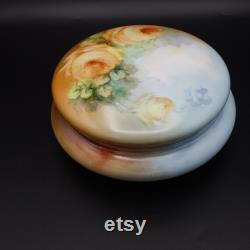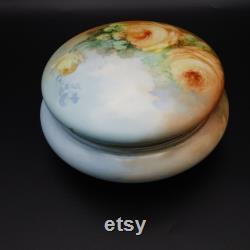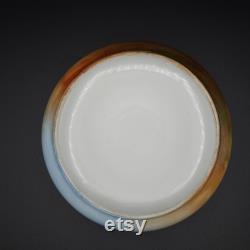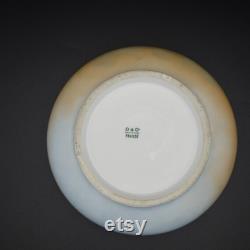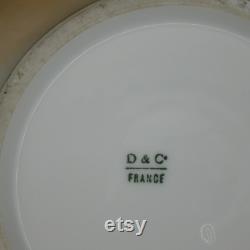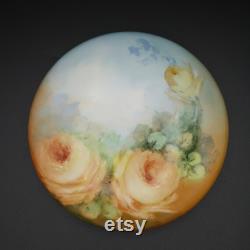 D & co limoges dresser jar, powder box, porcelain delinieres france, romantic roses, hand painted, large vanity container, jewelry box, trinket. This beautiful d & co vanity bowl with lid is the largest that i have seen so far which is great because it can be used for a variety of things jewelry, keepsakes, powder, etc. The inner rim of the bowl measures 5 3/4" across, and approximately 7" at it's widest point which is approximately half way down the bowl. The main colors are brown and peach tones and there is also blue tones and greens.
There are roses on the lid. This jar is in great condition. I do not note any chips, cracks, etc. It stands approxiamtely 3 1/4 high.

---