Depression Era Glass Vanity Jar or Powder Jar with Lid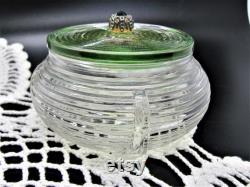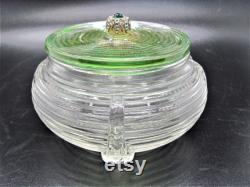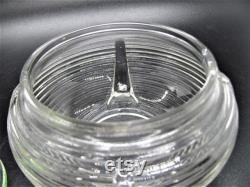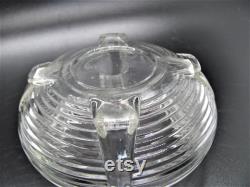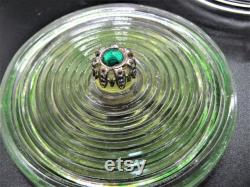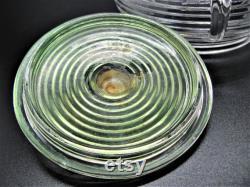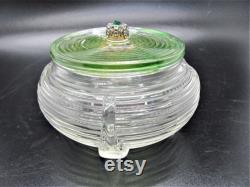 Depression era glass vanity jar or powder jar with lid. Great old powder jar from the depression era here. The bottom has horizontal ribs and the green lid has circle ribs.
There is a cute little nob on the top with a green stone. It has cute little feet on the bottom. It measures 2 /4" tall and 4" diameter.
Thanks for stopping by, please take a moment to check out my other goodies.

---