Emerald Green Round Lidded Powder Jar, Signed with4 C's, Gold Enamel Trim, Art Deco Style, Vanity Item, Boudoir Decor, Dresser Powder Jar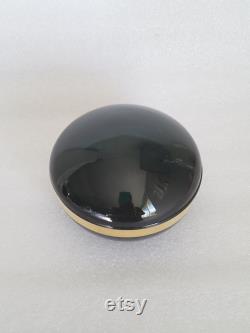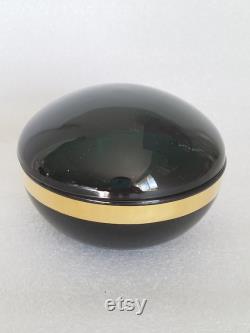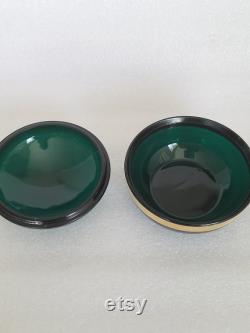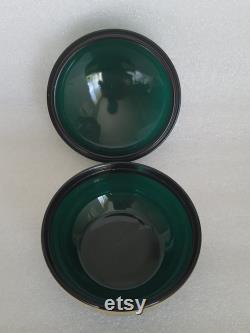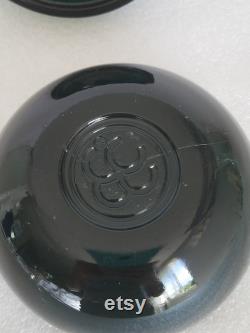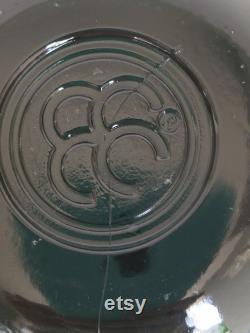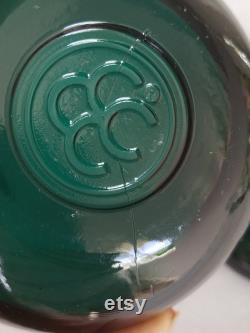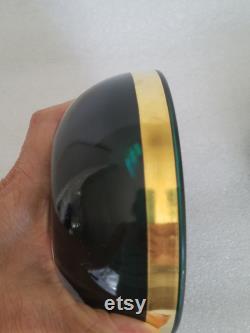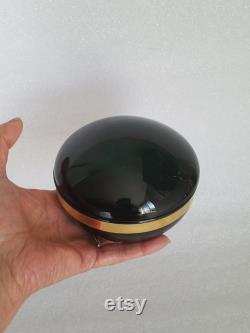 Featuring this unique and rare find it is an emerald, green lidded powder jar in an art deco style. A gold enamel trim surrounds the center of the bottom half.
You can tell it was hand blown because there are bubbles and irregularities on the glass. The maker is colonial candle company of cape cod, which started in 1909 but in 2012, they moved to charleston, south carolina. But the mark on mine is uncertain according to glassbottlemarks. They also stated that the box that this item was packed was marked "made in england".
I know nothing other that it reminds of the 1920's. This lidded powder jar would look amazing in your bathroom vanity or you can use it for storage of jewelry. Note: the line you see is not a crack but was part of the irregularities in production. Measure: 4 5/8"diameter, 3"tall w/lid x 1 1/2deep.
Material: hand blown glass, gold enamel. This item is made of emerald green glass and gold enamel trim, dome shaped lid, signed with 4 cs, carefully packaged, free shipping.

---