Floral Porcelain Shaker Powder Jar Duster 20906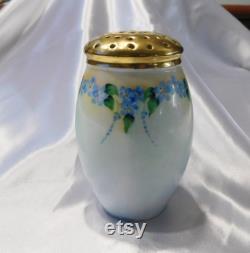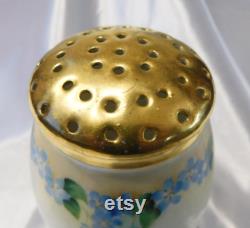 This is an off-white shaker or powder jar with a gold top and a cork in the base. It is off white or a very pale green with peach at the top and blue flowers with green leaves. The shaker measures about 4 3/8 inches tall and is 2.50 inches at the widest. It has no markings, and the top is painted gold. The top does not remove.
There are no chips, cracks, or other damage although there may be some damage to the cork possibly. I have not removed it yet.
This item is made of porcelain and cork.

---