French artisan Compact Box. 19th Century. Handmade. French Shabby Chic.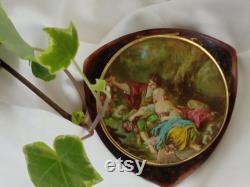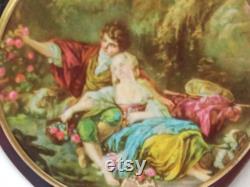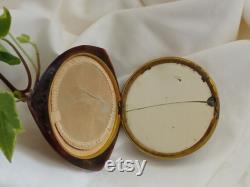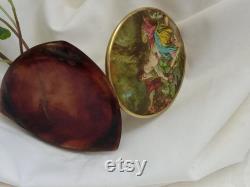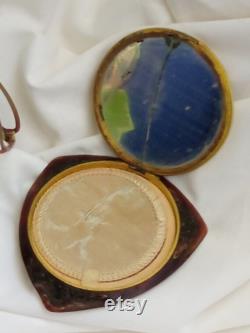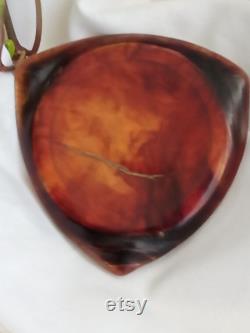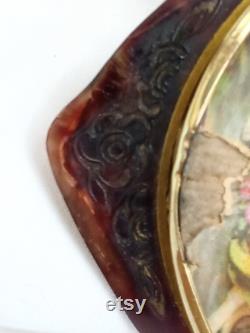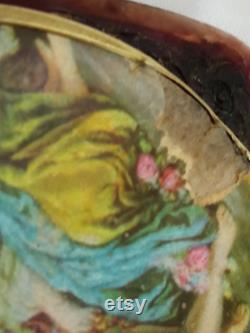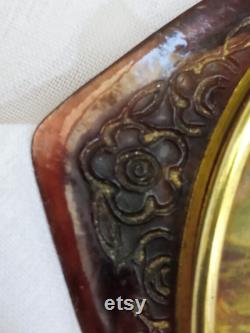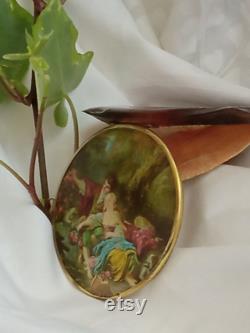 Antique and delicate french face compact powder box from the middle of the 18th century, made in france by craftsmen. The theme is couple's courtship. European theme at the time. It portrays the life in the french courts. Considering its existence , its condition is reasonable. It has several flaws, see photos carefully.
Handmade, this piece is the result of the work of a master craftsman. Triangular shape with , the lid in round , separated by a brass ring.

---