French Barber Shop Powder Shaker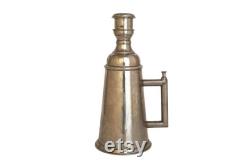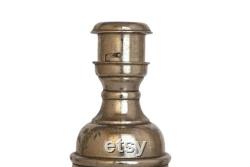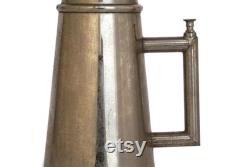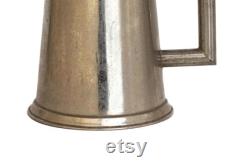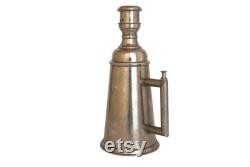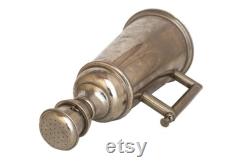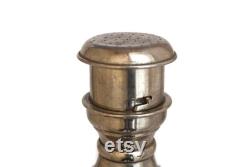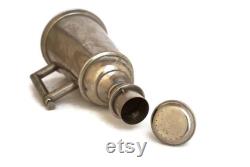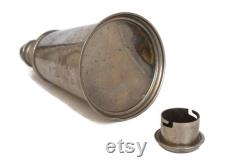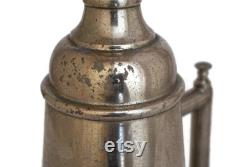 An antique powder shaker once used in a french barber shop. It dates from the early 1900s and has been manufactured from chrome plated metal.
The large bottle was filled with talc powder and has a removable top with a series of fine holes for gently shaking out the powder. It has a rectangular handle with a small valve which when pushed in sends out a whiff of powder.
12" tall x 5" wide. (30 cm x 13 cm). The powder shaker bottle is in good antique condition with some signs of age and wear including surface marks, scratches and some loss to the chrome plating in places.
There is a small knock to the underside. Item ref: french barber shop powder shaker. This item is made of metal.

---