Green Satin Kissing Elephants Powder Jar Dish by L.E. Smith Depression Glass HTF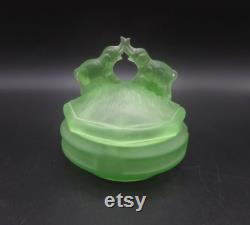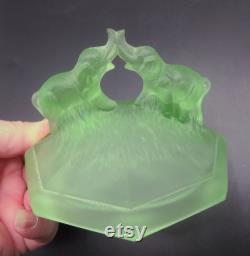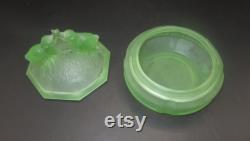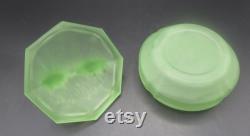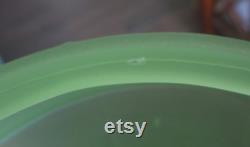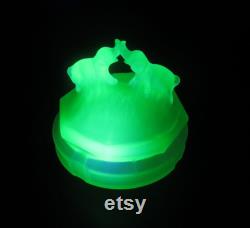 Wonderful vintage green satin glass battling / kissing elephants powder jar made by l. Some people say battling but i like to say kissing in describing the 2 elephants touching trunks. This powder jar is quite hard to find.
It is about 4" high, 4 1/2" wide, and in great condition. I do see one rough spot the size of a pencil point on the inside of the jar's top edge shown in photo closeup. It does fluoresce under blacklight (see last photo). A fab piece for your bedroom, bathroom, vanity, glass collection or just as a great decor piece.
This item is made of glass.

---