Guerlain Deco Powder Box Shalamar Vintage 1960s Faux Tortoise Shell Acrylic Classic Vanity Storage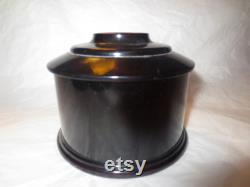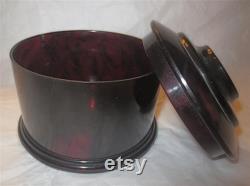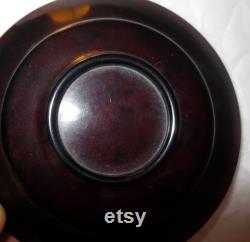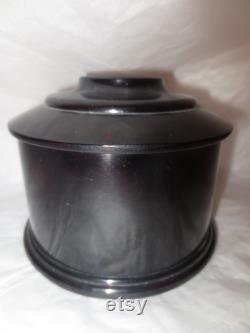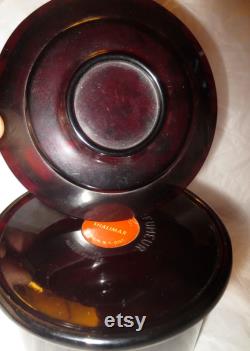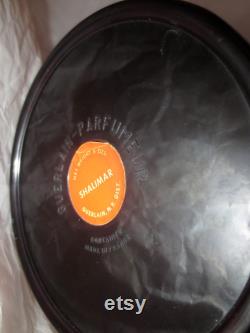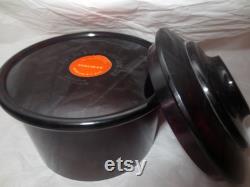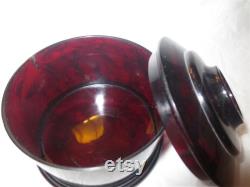 Guerlain deco powder box - shalamar - vintage 1960s - faux tortoise shell acrylic - classic vanity storage. A rare find- and made in france.
A handsome box by guerlain parfumeur. This box once housed shalimar powder talc, . An elegantly simple design- a turned treen - art deco in feel. Made of acrylic plastic- it's a deep deep tortoise shell in darkest amber red. It reads- when not lit- as a warm ebony black.
Measures: about 5" in diameter and about 3" high. Interior provides ample storage space for earrings and trinkets- or powder and puff. No overt scratches or signs of wear.
One note: i did spy one small crack to the rim of the piece. It looks almost as if it was a manufacturing weakness in the wall. It is very hard to spot - and doesn't look to be threatening to get bigger.
This item is made of acrylic plastic tortoise shell.

---