Houpette Floral Art Deco French Celluloid 1920's Swans Down Powder Puff Compact , Antique Powder Puff , Vanity Collectable , Brevete Plis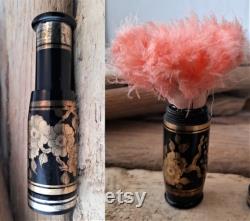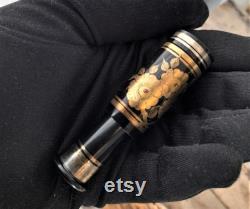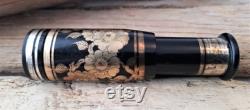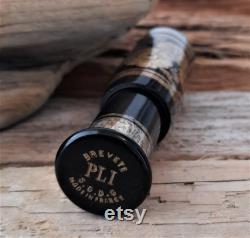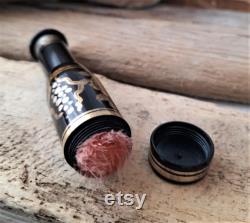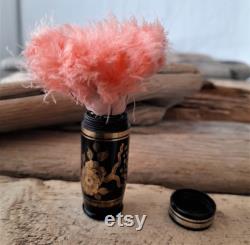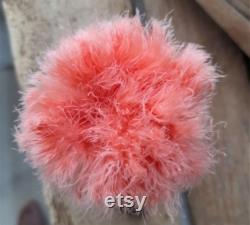 This listing is for one houpette plis swans down powder puff in a celluloid case. 1920's art deco era celluloid portable vanity coral swans down powder puff compact. French brevete pli gilt floral decorated celluloid case.
The narrow bottom end unscrews so you can add powder and likewise the top end. You push the lower end up to reveal the down powder puff that is fixed to fabric and fine wires so that it expands as you open it. Original and authentic art deco era powder puff. The dark lines are shadow not wear.
Measurements : height 8.5 cm(3 1/4 1/2) by widest 2 cm. Condition : now almost 100 years old and still in nice clean condition with minimal wear from use.
Ideal for film , theater , re enactment or the pleasure of owning something original and authentic from the 1920's. This item is made of down and fabric, flowers.

---