Kincardine souvenir powder box, Ausco vanity box, art deco style dresser box, free shipping in Canada and the United States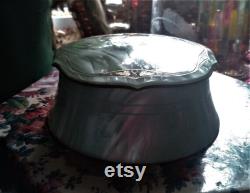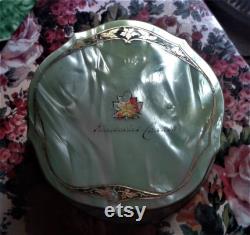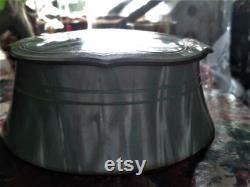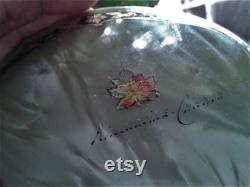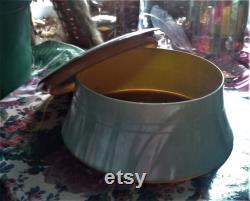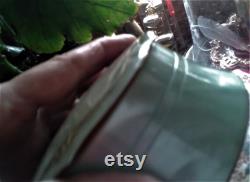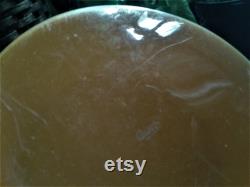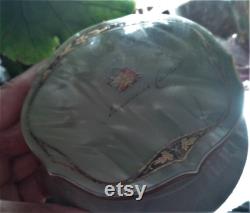 This is a souvenir powder box in good vintage condition. This vanity box has an shiny aquamarine mother of pearl finish on the outside and is butterscotch on the inside. It has an art deco style with an ornate border and fluted edge on the lid.
Kincardine canada is written in script on the lid. There is also a small maple leaf decal on the lid in colours of red and green and yellow.
Box base 3 1/8 diameter. Box lid 3 3/4 diameter.
Debossed on the base in script ausco (photo7). Ausco was a manufacturing company in bobcaygeon ontario canada. This item is made of free shipping in canada and the united states and plastic.

---