Large Antique Detailed Enamel Painting Engraved Silver Makeup or Powder Shell Shape Box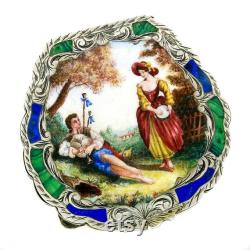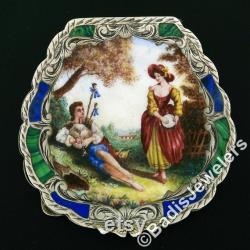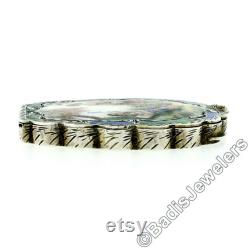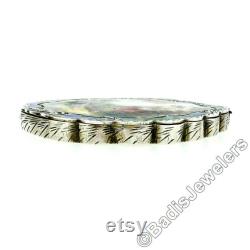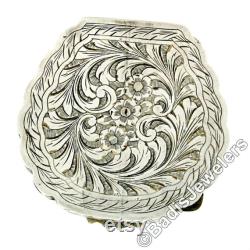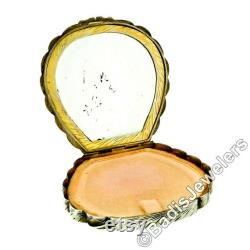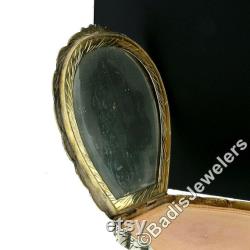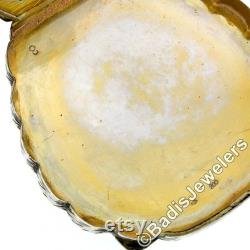 This gorgeous antique powder box was crafted in solid. It features a portrait of a beautiful lady and another person playing the clarinet, surrounded by a truly lovely nature scene. The entire back and sides are hand-engraved and etched with detailed floral patterns throughout.
The inside of the compartment is well reserved making this piece truly desirable to own and add to your collection. Total weight: 111.41 grams. Overall dimensions: 79.8x80.5mm (3.14x3.16 inches). Condition: piece shows slight and normal wear consistent with its age. - size and weight comparison info.
Object: (q)uarter (p)enny (d)ime. Diameter: (q)24.25mm (p)19.10mm (d)17.90mm. Thickness: (q)1.75mm (p)1.50mm (d)1.35mm. Weight: (q)5.6g (p)2.5g (d)2.3g.
This item is made of enamel and sterling silver.

---