Lucky Box of Light Cosmic Pearl Dreamy Boudoir Vanity Table Mood Lamp Night Light Sustainable Decor Reimagined Vintage Glass Powder Box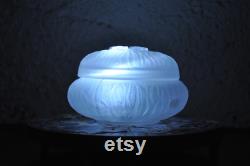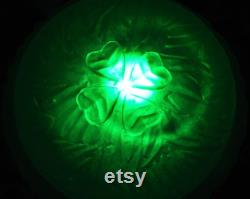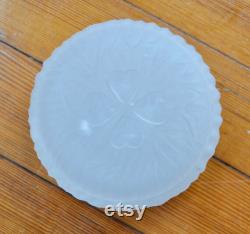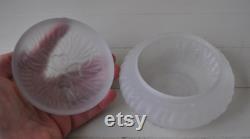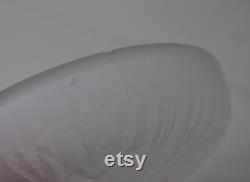 I call this cosmic pearl lucky box of light: and this is what i used to make it. Vintage 50s frosted molded glass powder box with four hearts arranged into a four leaf clover in center of its lid. The glass has a slight shimmer to it.
Measures 2 1/2 inches tall, and 4 1/8 inches wide. There is a tiny hairline crack on the edge of the lid, only visible upon careful examination. Two extra bright led tea lights: one white, and one color changing. Cosmic pearls are dreamy, clever night lights & mood lamps. They are nearly 100% sustainable, created out of a single or multiple assembled vintage objects.
If you want to know more about these earth friendly creations, please follow the link below to my shop page and scroll down to what are cosmic pearls: answers to your questions. This item is made of glass and led tea lights.

---