majolica mid century powder box, ceramic, black, yellow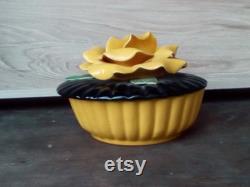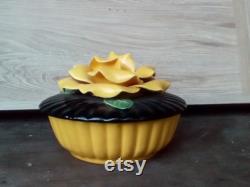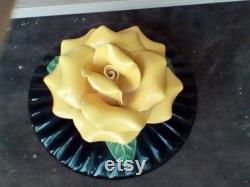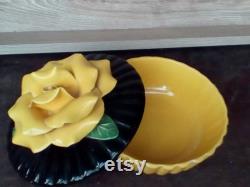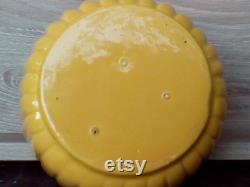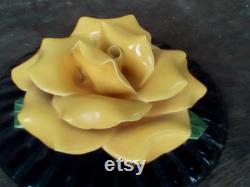 This is a lovely mid century powder box. I used to collect these and this one is one of the nicer designs, the rose on top has no chips to it's petals. It is rare to find these with no damage to the flower. However, it does have damage to the leaves.
Two of them are broken off, i tried to get a photo. I put it in with the other photos, above. About 6 across, and the only flaws are the broken leaves.

---