Make up Case, cigarette case, compact mirror, clutch bag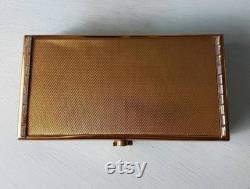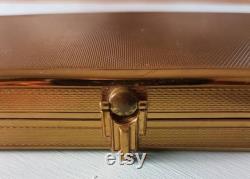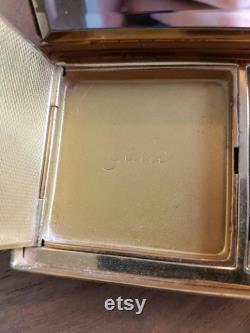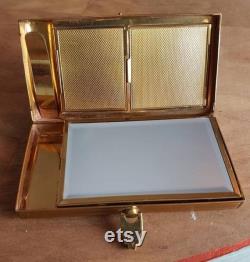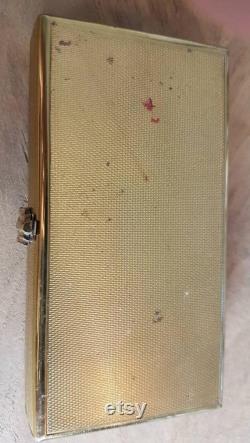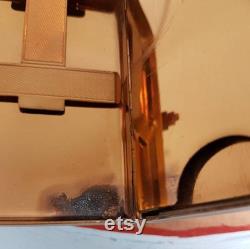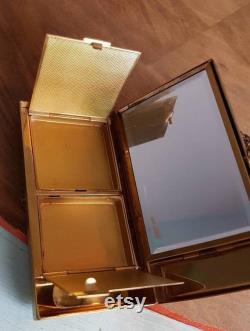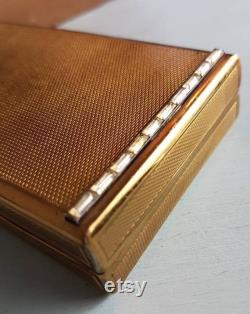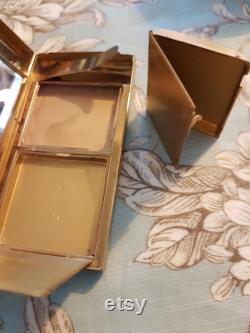 The minaudière appeared during the 1930s and is a women's fashion accessory, generally considered a jewelry piece, intended to substitute for an evening bag. It is a case with compartments, it allows storage for several items in a small space.
This 1930s case comprises of. 2 clip closures reveal compartments that could be used for power or rouge and o e to hold a puff these ate also removable which would make it easier to refill. The larger of the two compartments has the word gala engraved inside. The mirror lifts up to reveal a card holder and a cigarette holder. There is some tarnishing to the metal in the corner of the cigarette holder (pictured). The mirror itself us in excellent condition with some tarnishing to the frame. There is a small space to hold a lipstick or tiny lighter.
There are diamantè like stone on the top of the case all of which are in tact. There is a dent in the top left corner. The clip is a beautiful deco shape, it has some tarnishing to the round part but is fully working. Larger compartment 1.7 x 1.9. Smaller 1.5 x 1.9.
Card holder 3.3 x2. Lipstick/lighter space 0.6 x 2.
Clasp 0.7 x0.5.

---