Musical Box Dusting Powder combination. Lavender Pink Aluminum Box. Music plays Tea For Two . No powder puff, could be for trinkets rings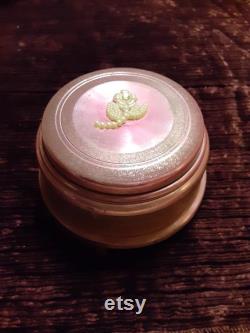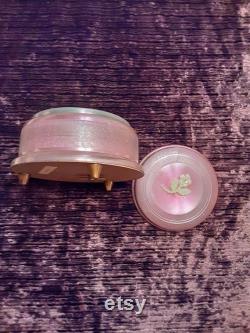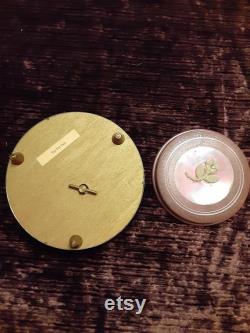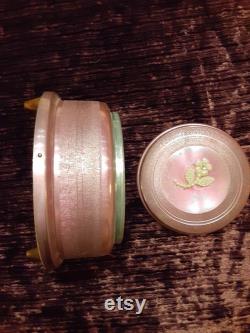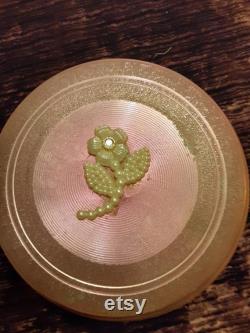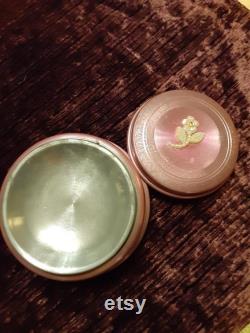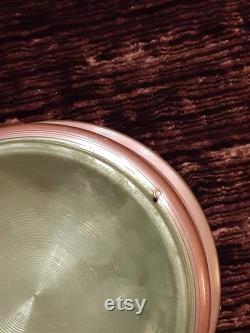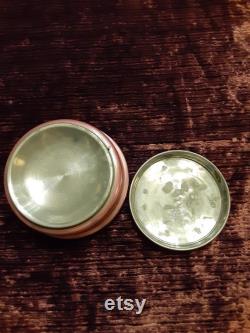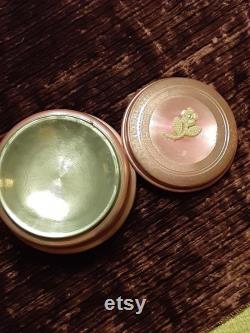 1940s musical box dusting powder combination. Music box works, plays "tea for two". Sweet little peek into the elegant time of the 1930s and 40s. These music box- dusting powder combos were a common item in lady's powder rooms across america.
They were not reserved for just the elite of society. Being made of aluminum, they were quite affordable. On the bottom is the title of the song this music box plays, "tea for two". The music component does still work.
There is a very simple wire latch that pushes down when the lid is on. There is no powder or puff but this could be used for trinkets or rings. There are some blemishes where aluminum shows in coloring, but it is also over 70 years old, (please see photos).
There is a single flower on the top. This stands about 3 1/4" and is about 5" across the bottom.
Under the lid is a wire that allowed the music to play when the lid was lifted. There are 3 feet on the bottom of the box. Also the turnkey to wind up the music box.
This aluminum box has mid century style to it.

---