Original Vintage 1930s Florally-etched Fine Silver Compact Dance Purse Powder Box Vintage Vanity Collectibles Silver Compact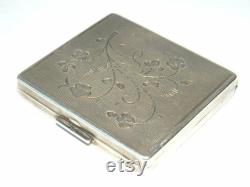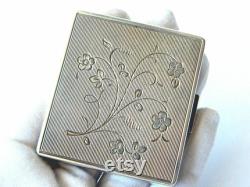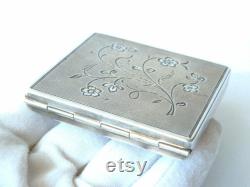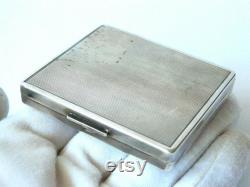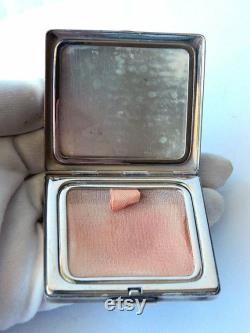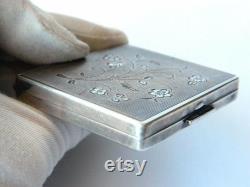 In this lot we present a lovely compact from the early 1930s, made in europe. The box is made of solid fine silver 935 (excluding the button) with.
The design is square-shaped with rounded corners. The top is decorated with. Five-petaled flowers on swirled branches.
The back and front are etched with. Very well-finished with sharp detail. The compact is made to be carried in small purses, the so called "dance purses".
At the height of vogue fashion in the first half of the 20-th century in europe. The original powder cover is preserved inside. Compact has normal minor wearing. Small scratches, occasional tiny line-dents.
Box dimensions: 53 x 58 mm / 2.08 x 2.28 inches. Thickness: 9 mm / 0.35 inches. A beautiful, well-finished, vintage fine silver compact from the 1930s piece.
Of european history, culture and art. If you have any questions, please write to us. This item is made of sterling silver and mirror glass, fabric elements.

---