Pink Boudoir Powder Puff and Powder Bowl Gift Set. Soft and Fluffy Faux Fur and Oversized Bow. Gift for Her. Pamper Gift.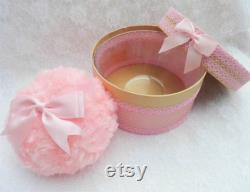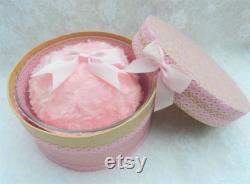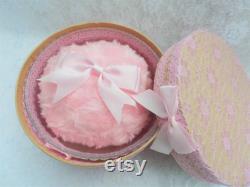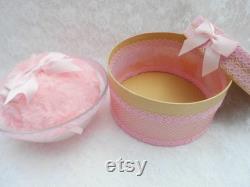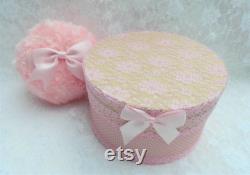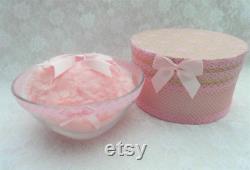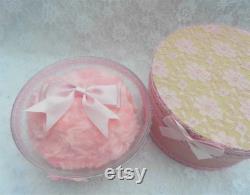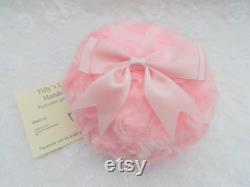 A soft fluffy 4 inch powder puff, satin bow finger grip, glass powder bowl and boxed in a lace decorated powder box. Made with super soft minky fabric, polyester and polyester inner stuffing. Hand wash only at 30. The glass bowl fits snuggly inside the box, but can also be used separately. Sexy puffs look so pretty in your boudoir.
Each one made my me with high quality fabrics and yarn. Scented, deodorised and silky smooth hugs. Give this unique and special gift to someone you love.

---