Powder Bowl, Trinket Dish, MZ Austria Egyptian Motif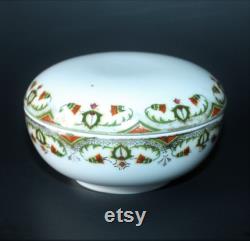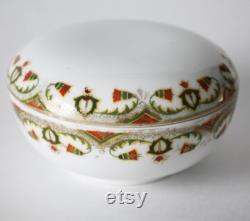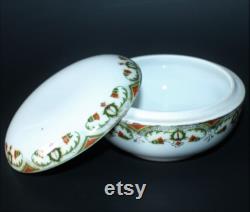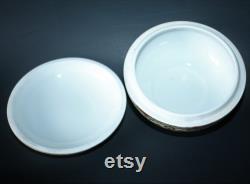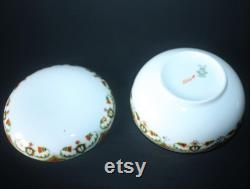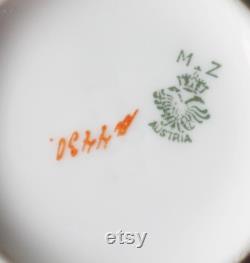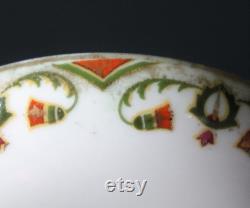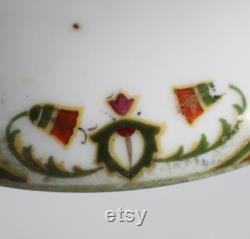 Powder bowl by mz austria. This porcelain covered bowl trinket dish dates from 1884 to 1909. It can be dated from the double headed eagle stamp on the bottom. It was made by the moritz zdekauer factory of austria. It has a white base color.
Around the rim of each piece is an orange, green and gold pattern styled in an egyptian motif. The pattern number on the bottom is 4430. It stands 2.5" or 6 cm tall and is 4.25" or 10.5 cm wide.
For a complete view of everything ralphscloset has to offer visit. This item is made of porcelain.

---