Powder Box Vintage Art Deco Vanity Box Yellow Black Lid Tin Enamel Brass Trinket Box Conversation Piece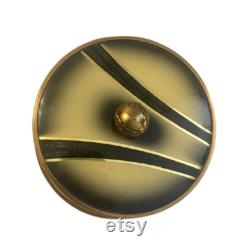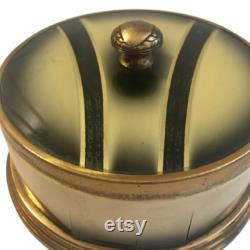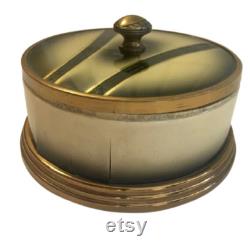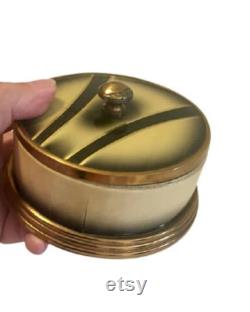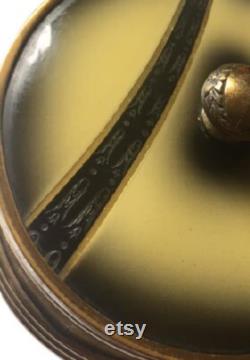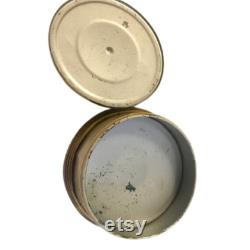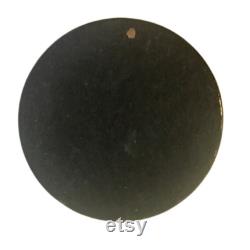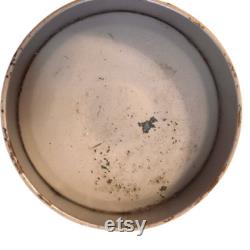 Not sure how vintage this is, but it's pretttty vintage. Yellow and black enamel on tin powder box with brass trim and handle knob. 4 1/2 diameter 2 1/2 tall (counting knob). Yellow enamel fades to black at edges with black swirls brass details. Bottom is covered in black felt, i don't want to peel it off, but there may be a maker's clue there-not sure if the felt was original to this piece.
Flaws: the inside and rim are rough. You cannot see this with the lid on.
There are a couple of cracks in the enamel around the base. Could be re-purposed as a trinket box, . This item is made of enamel and tin, brass, felt.

---