Puff Powder Boxes, Tobacco Spice Jars Ceramic, Kitchen Storage, Stash Weed Trinket Jewelry Gift Box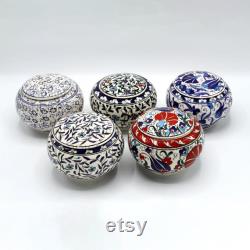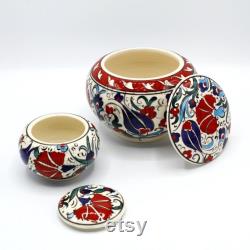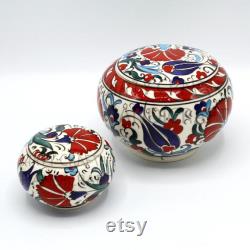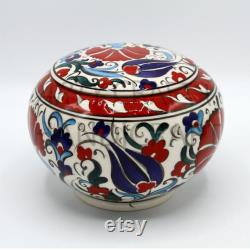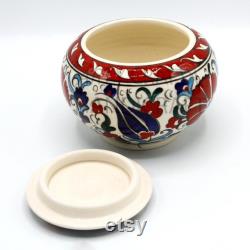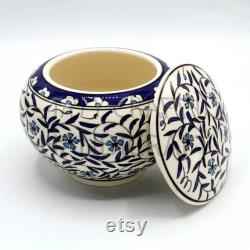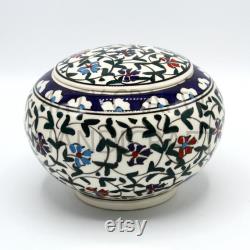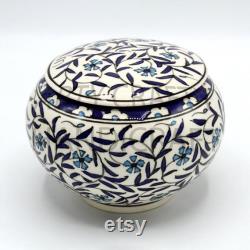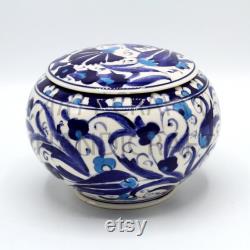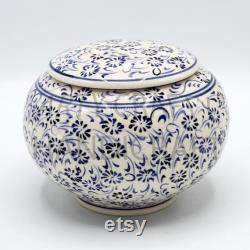 Handmade powder boxes and handcrafted tobacco jars. Patterns are not printed or pasted. Secondary image shows the difference between sizes. Drawings and colors might be different than the images.
Handmade spice jars & hand painted puff boxes. Can be used as a home decor, room decor, farmhouse decor, kitchen decor, boho decor, aesthetic room decor, office decor, bathroom decor, garden decor, party decor, beach decor, apartment decor, desk decor, living room decor, bohemian decor, indie room decor, dorm decor, easter decor, hippie decor, porch decor, housewarming gift, retirement gift, thanksgiving gift, easter gift, engagement gift, birthday gift, wedding gift, valentines day gift, anniversary gift, christmas gift, mothers day gift, fathers day gift, grandma gift, groomsmen gift, bridesmaid gift, gifts for her, gifts for mom, gift for her, gifts for grandma, gift for dad, gift for him.
1 piece trinket jewelry gift box. Diameter: 4.53 inch (11.5 cm). Height : 3.74 inch (9.5 cm).
Weight : 0.73 lb (0.33 kg). 1 piece selected style of stash box / weed box. This item is made of ceramic.

---